Final Inspection
Our Services
The final step in the manufacturing process is the pre shipment inspection. We inspect 100% products and generate the final inspection reports . Our team ensures the final details of your product are correct, and the ordered quantity is securely loaded onto your container before signing off and settling final payment. We give you a report of our pre shipment inspection.
Report includes:
Visit to a factory during product packing and dispatch form factory
Packing and product inspection.
Loading and packing supervision.
Pictures
Test and special requirements.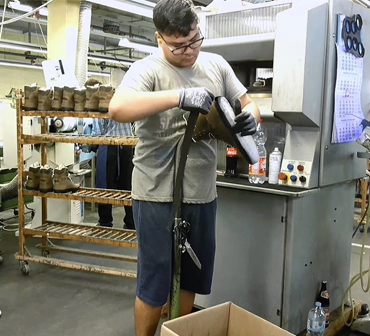 What is the Final Inspection?
The Final Inspection will take place when 100% of the products are ready and packed in export cartons. The Final inspection will take place at the factory, or in some cases, it could even take place at the forwarder's premises.
What are the Benefits of a Final Inspection?
We are here to help you make the best decision. If the goods are not acceptable, you can, with our help, cease the shipping process and confront your vendor directly without getting any surprises when you have received the goods.
Why do you need our services?
Get advice from experienced professionals in the footwear industry in India. Our investigations help you find your manufacturers and confirm their legitimacy before purchasing. Quality control ensures what you ordered is what you receive. Logistic coordination will ensure products are delivered on time. We enhance your understanding of local business culture.